Welcome
Welcome to Urban Wellness Chicago! If you are looking for a professional massage therapist, you have come to the right place.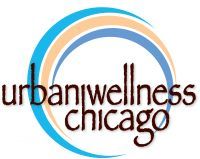 Though we work with many athletes and training groups, we definitely are not limited to just "sports" related massage therapy! This is a huge specialty of course, but one would be very surprised at how much in common someone that sits behind a desk all day, and is a self proclaimed non active person by night. All types of bodies break down, may have repetitive strain issues, faults in both posture and movement patterns, and more! Let us help! We are already unlocking the answers to your relief.
Urban Wellness Chicago is a studio offering a variety of Therapeutic Massage modalities, Wellness Services, & More!!! All of our therapists are well educated and fully licensed. We offer a variety of hours 7 days a week with several therapists. We look forward to seeing you! We are conveniently located in Wicker Park/Bucktown area by the Damen Blue Line El stop. We also have a location in Evanston inside of Precision Multisport, a triathlon training studio. We also offer running and triathlon coaching services out of both locations, and remotely; to groups as well as one on one.
Look for our primary website coming soon with online scheduling via MassageBook (already available to request appointments). If you would like to stay in touch with our specials offered monthly and sometimes daily, make sure you send us your email address.
If you would like to set up an appointment with me or one of our other highly qualified therapists, click on "Contact Us" and send us a message. I will contact you back (via email or phone call) to confirm the details of your appointment, and answer any questions you might have.
Thanks for visiting, and have a great day.

Balance in Your Body. Wellness in Your Life.
Terri Lynn Visovatti
Urban Wellness Chicago
https://squareup.com/market/urban-wellness-chicago
Blog: www.urbanwellchicsays.com